June 16, 2004
Stunning Capetown
Having been a bit spoiled by San Francisco and hearing more than a fair amount of praise we had high expectations for CPT. The first day did not disappoint! Capetown is situated just North of the Cape of Good Hope, the southernmost tip of Africa. The peninsula features stunning views and right in the middle of the city stands Table Mountain, an impressive rise with dramatic topography.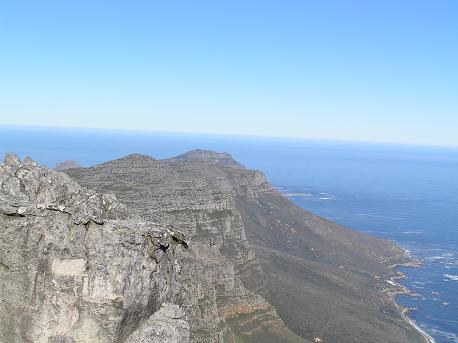 Capetown view, Indian Ocean side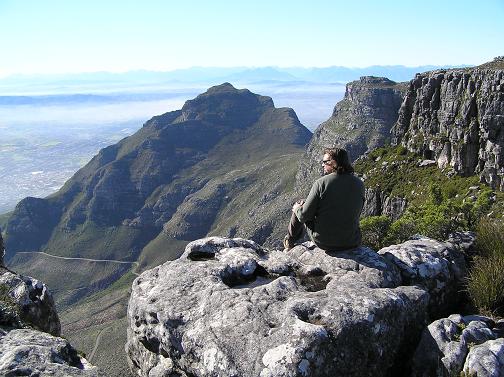 Jim, probably contemplating what he's going to write in the blog
We lunched at the harbor and although it was a little too close to Pier 39 in SF for our liking it did offer a great Belgian restaurant (and accompanying Belgian beers of course), plus a great view of Table Mountain.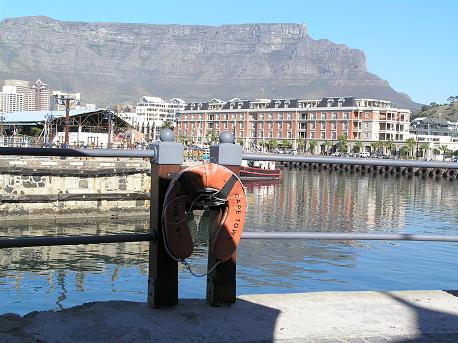 The beers nearly matched the view
Later that evening we dined at the African Café, an amazing place that featured a dozen tapas-style dishes from the entire continent, and after leaving I felt as if I had consumed a continent's worth of calories.