November 15, 2004
In Search of Greens and a Taste of Home
This morning we left the cozy hilltop environs of Montaque and drove back the the coast where we happened upon the (nearly) deserted Trioja Golf course, purportedly the 20th rated course in Europe. It was a bit pricey but the woman at the pro shop heard me lamenting the cost and offered a discount...sometimes it pays to whine :-).
Despite not having stepped a spiked foot on the links in well over a year I actually played reasonably well (for me that is), managing a 104 on what was a pretty tough (and pretty in it's own right) oceanside course.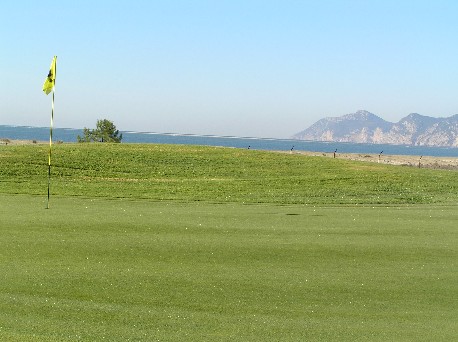 Seaside Greenery
In any event, it was awfully nice to have the course to myself...a chilly morning and the hour + drive away from Lisbon was apparently enough to keep Portuguese duffers away. On the back nine I was lucky enough to pick up a HOT caddy...she was a bit more of a distraction then an aide de golf but I'm not complaining ;-).
After hacking about my caddy and I headed north to the Parque Natural da Arrabida, a lovely park that with amazing views of the sea and the forested hillside (and a cool drive as well...one of those twisty ones):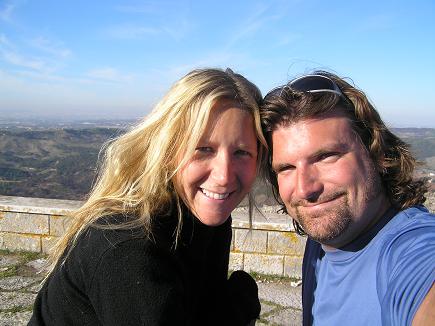 Parking it
Afterwards we dropped our wheels at the Lisbon airporto and were picked up by our friends Diogo and Rita, who we met on our "Blue Cruise" in Turkey back in September. We headed for one of seven hills of the amazing city of Lisbon, just in time for a sundowner overlooking a bridge that looks remarkably like the Golden Gate: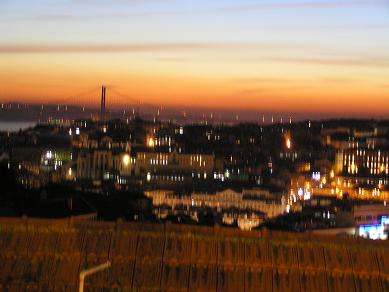 Golden sunset
Next our amazing hosts took us back to Rita's Lisbon apartment where we met her two shy (but incredibly cute!) boys Manuel and Francisco and were treated to more yuuuuuuummmmmy Portuguese cheese, wine and meat than we could handle.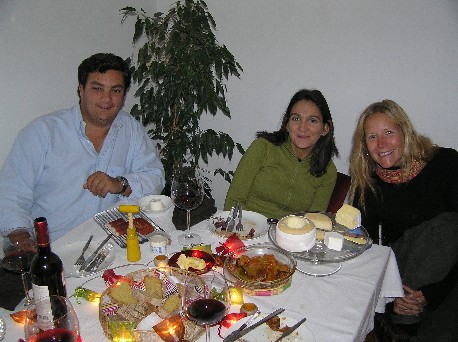 Supping' at our homey environs with Diogo and Rita