November 17, 2004
Monasteries, Towers and Tourist Trams
Today we hoofed it from Rita's apartment south to the Parque Edwardo VII, a vast expanse of greenery in the middle of the city whose centerpiece was a maze-like, seemingly infinite stretch of well manicured hedges stretching the entire length of the park: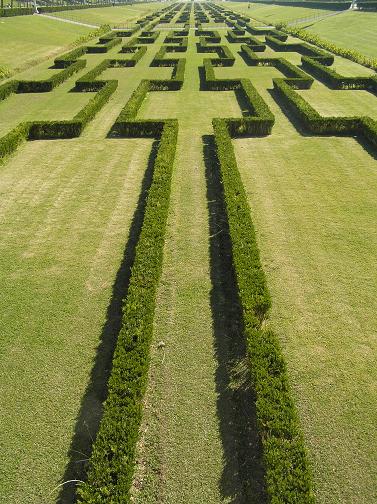 Hedgehog Heaven
After strolling down the Aveneda de Liberada (named after the bloodless coup that toppled the dictatorship in '74) we walked up our third of the seven Lisbon Hills to the neighborhood of Bairro Alto where we took in a city view opposite the castle, then on to Belem, a garden neighborhood 3 km from the city center.
Upon arrival we were greeted with the opportunity to ride one of those cheesy "tourist trains" and given the absolute campiness and the fact that we had it to ourselves we simply could not resist...in spite of the laughs and jeers we received from the locals as we road 'round the Bellum :-)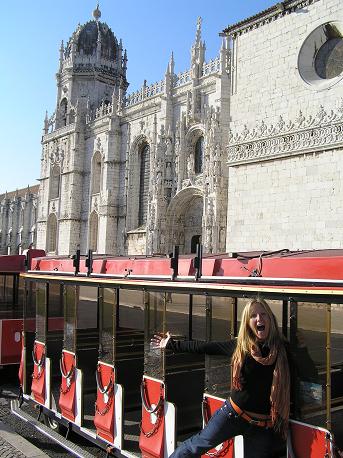 Who wouldn't be this thrilled??
The Belum's main sites are the monastery (a really lovely building, especially by sunset):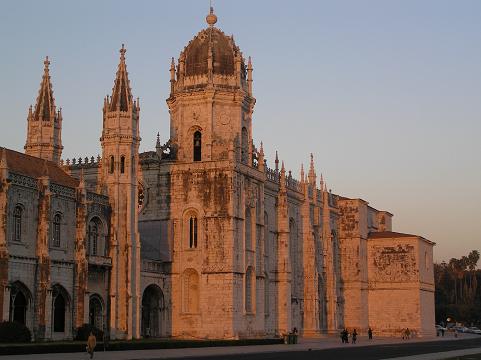 Monasteiro dos Jermminos
as well as the famed Torre de Belem, the tower where the renowned Portuguese explorers of the 15 and 16th Centuries where given a blessing and send off before departing for the new world: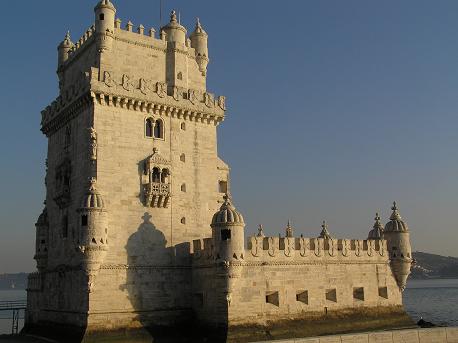 The bella Bela Tower
And we naturally had to end the day with a sweet (or four), stopping off at the 150+ year old Pastry factory, whose ornery waiters where more than offset by its sumptuous Lisbon specialty custard filled cakes was of: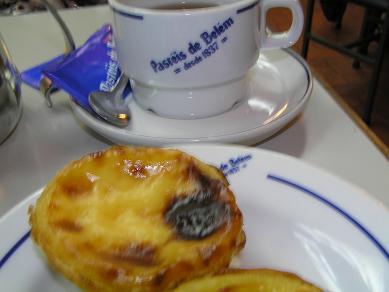 Pasties DE BELUM(icious)
Later that evening Rita took us to a cool port tasting restaurant and then on to dinner with Diogo. A busy but properly indulgent day :-)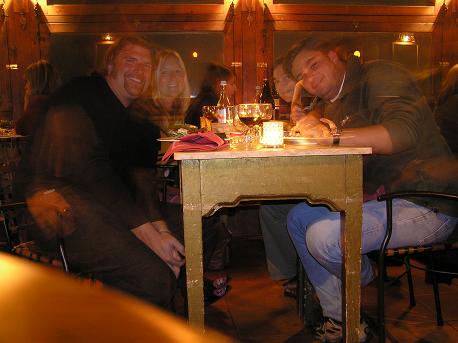 Comments:
Hello,
I have developed a new clean web 2.0 wordpress theme.
Has 2 colours silver and blue, has custom header(colour or image).
I am curently working on it, so if you have suggestions let me know.
You can view live demo and download from here www.getbelle.com
If you found bug reports or you have suggestions pm me.
Wish you a happing using.
many thanks to [url=http://www.usainstantpayday.com/]USAInstantPayDay.com[/url] for paying the hosting and developement of the theme
tibimiftCor
Post a Comment