November 21, 2004
Our last day in Madrid
(Sniff!). After exposing Mr. Bill to the delights of a chocolat con churros breakfast we headed to the Prado, Spain's most famous museum (and one of the best in all of Europe).
It had a wide breadth of paintings but we (naturally) gravitated towards those with mythological themes or the 20th century masters, such as Pablo: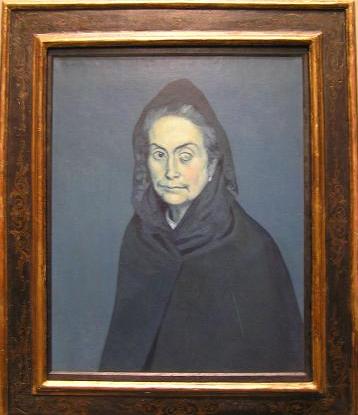 Kind of Blue
Don't think you were supposed to snap pics but I couldn't resist the above...
After spending the day roaming 'round the city (including a crowded and forgettable flea market) we sucked the marrow out of our last evening in Espania by sucking down some Spanish brews, more tapas than you could shake a belly at and a nightcap that insured I would be nice and hungover for the marathon travel day the next morning: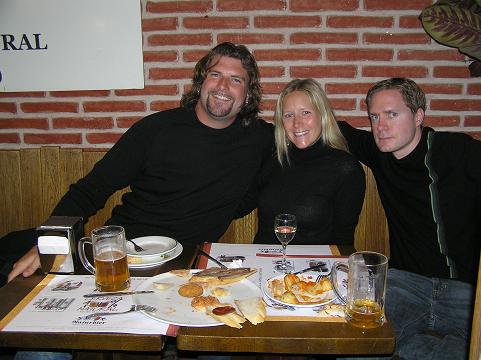 The Three Negra-clad Amigos