November 18, 2004
Sintralating
In the late morning J and I trained it to the nearby town of Sintra, whose pastoral views, castles and remote feel make it a favorite for Lisboan daytrippers.
We started our visit with one of the those hikes guidebooks classify as "vigorous" up to the ruins of Castelo dos Mouros (Moorish Castle), built by the invading Arabs of the 8th Century and reconquered by the Portuguese 400 years later. We got some sweet views both below: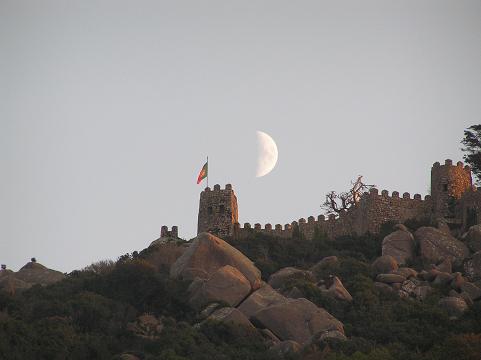 Moon shot
and from above: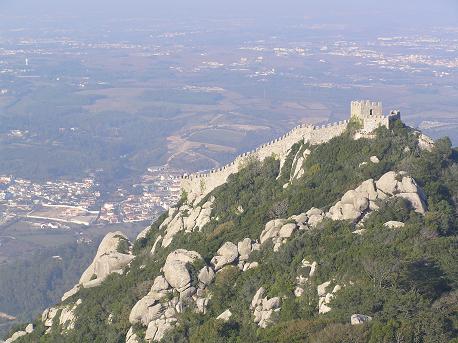 Missionary view
Next we hoofed it further up yon road to the Castelo's younger cousin, the 19th Century Palacia Nacional Pena. Constructed in 1840 by King Ferdinand II one is immediately struck by its colorful exterior, giving the Palace a whimsical, Disneyesque quality: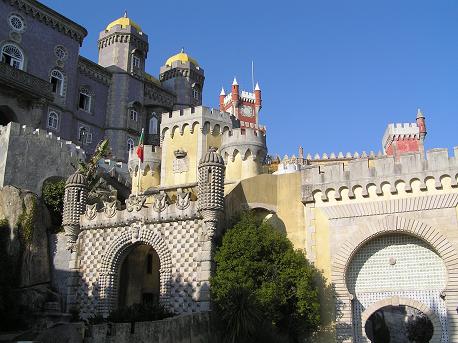 Enchanted Kingdom
After taking in the stunning views the Palace afforded we returned to the city center to wander 'round the hilly, Christmas decorated streets, pausing to indulge my fascination with water sports: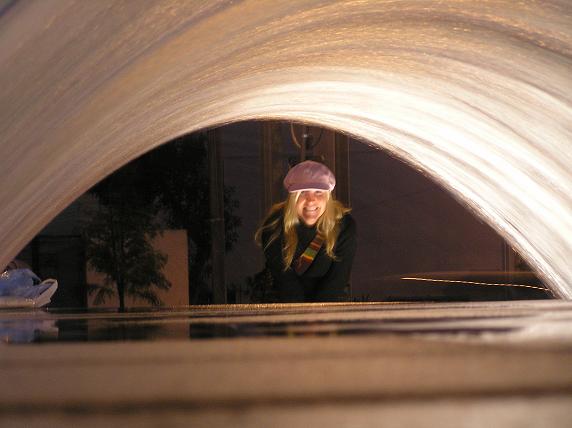 Girl in pink hat, through fountain
We returned that evening to Lisboa to say goodbye to our extraordinarily generous friends who'd hosted our travel weary butts for the past 4 days. It was tough to say leave Rita and Diogo (and the city they call home) but Madrid (and the promise of Thanksgiving in Chicago) beaconed.