November 23, 2004

Sweet Home Chicago
Well, thanks to pea soup fog in Madrid and a narrow connection window in Frankfurt we missed our Chicago leg...which was more than a little disappointing given we had pegged the 23rd as our return date for many moons. That said we got a free night at a 4* and some decent chow and business class on our 9 hour return flight :-).
My wife had me convinced that given the number of countries we've been to, the time that has elapsed since the start of the trip and the number of countries we hit that the Custom officials would probably scowl at us and give us a thorough search and detainment...but all we got was a couple of questions and a quick wave to proceed, followed by a 2 hour wait for Janet's bag to finally be delivered to us by the incompetent Luftansa baggage handlers.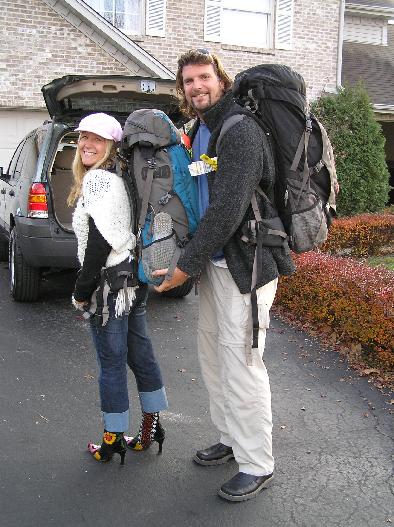 A Sort of Homecoming
So...........we come home with (slightly) mixed emotions. First and foremost, we are pretty well ecstatic to be heading State-side to be with our families and Chicago-based friends in time for the Holidays. Towards the end of our journey we found ourselves imagining who we'd see and when, how big the Salapatek, Hughes and Mangan kiddies had grown in the last year, tree trimming with the fam, Illini basketball games w/ Alumni friends, what San Francisco will be like, etc. etc.
On the other hand, there was a slight tinge of sadness with the knowledge that this was indeed our last leg before returning to the oft described and mildly concerning "normal life", one in which the challenges are far different and the subject matter quite familiar.
That said, we return a bit travel weary and more than a bit grateful for what we have experienced thus far and that we will be sharing those experiences w/ peeps we care about.
J and I will be working on a grande blog re-cap, complete with learnings and observations that I cannot promise will be insightful or entertaining but will at least be cathartic for us :-).
It's good to be home!
-us